Back from the ordination. It was amazing, as was being there for Noah's first celebration of Eucharist on Sunday morning. A few pictures: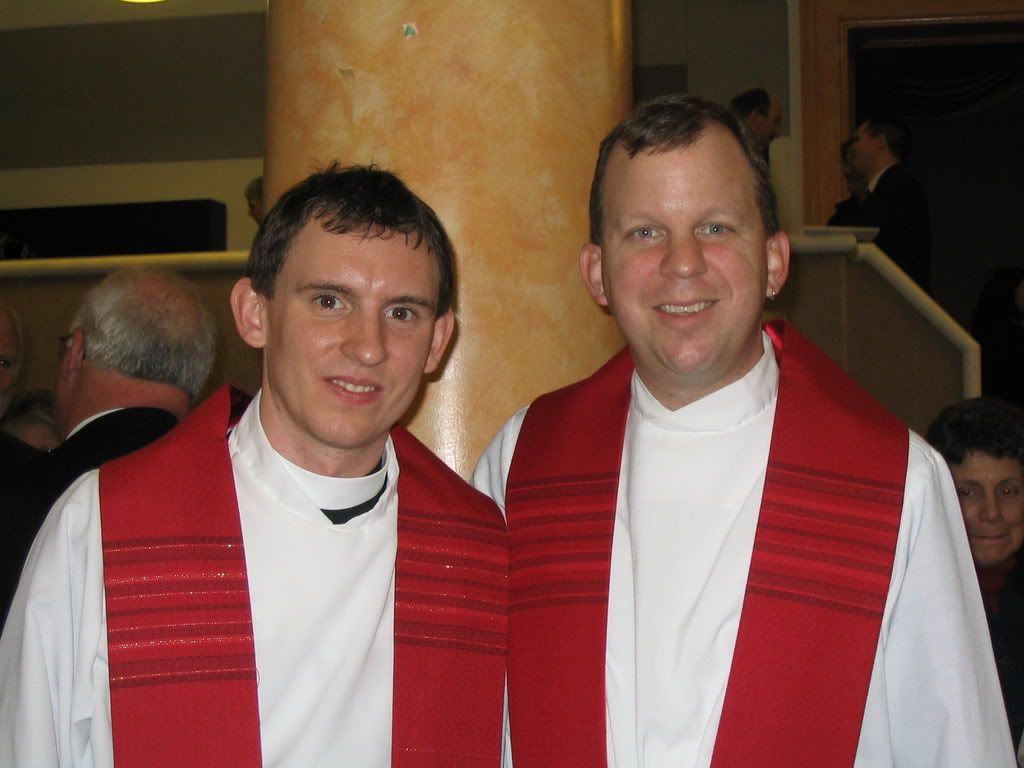 Here's Noah and me after the ordination. As part of the service, after the new priests are ordained, someone (usually someone from their congregation) comes up and vests them with a stole as a sign of their ordination. Noah and his wife, Sara, were both being ordained priests ... so they vested each other -- which was really cool.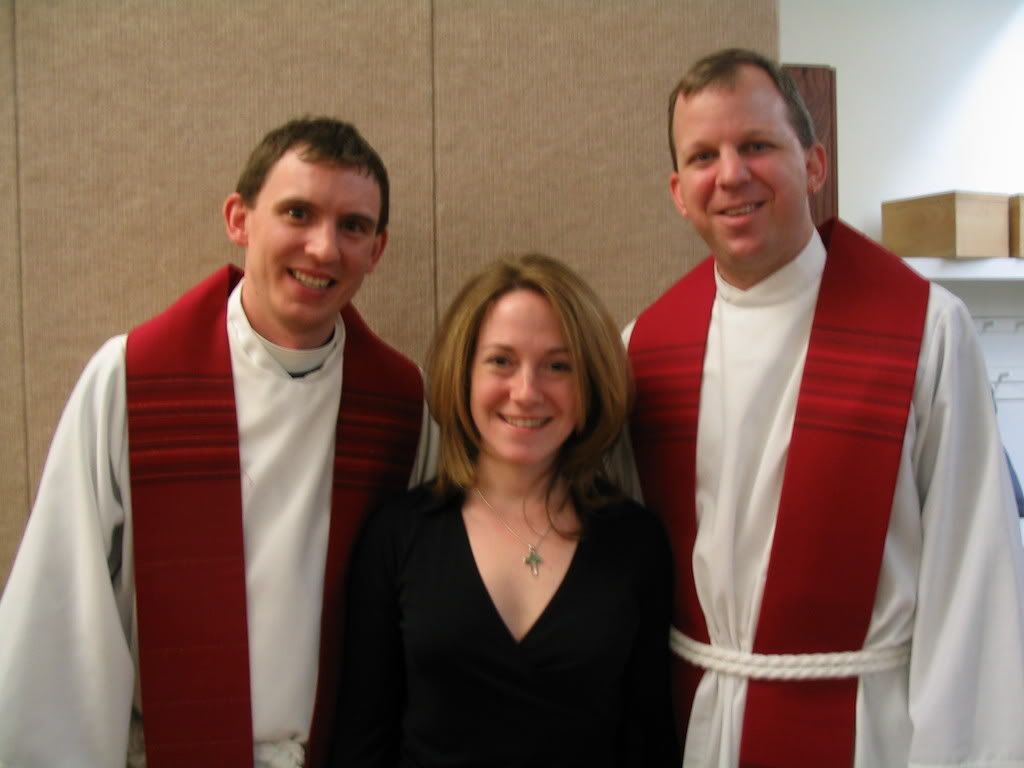 Here's the two of us again but with Christiana Russ. Christiana was the founding student of ECM ... the one who dragged me by the ear when I was a new deacon at SMSG and said "You WILL do this!" about campus ministry. Right now, she's an M.D. doing her residency in pediatrics at Boston Children's Hospital ... and she's a postulant for the priesthood in our diocese. Ellen Wilson, another early ECM student, was also there ... but the picture of her (unfortunately) was even blurrier than this one).
|
Mike
at
1/11/2005 02:47:00 PM