Thanks to Lisa Schroeder, here are some photos from Mama Jarusa's funeral.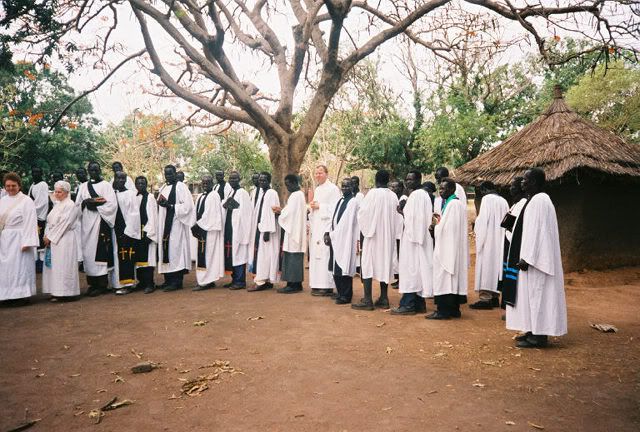 The procession leading to the grave. Deacons Peggy and Susan are in front. I'm with the priests in the rear. We processed singing a short distance and then gathered around the grave for the placing of the cross.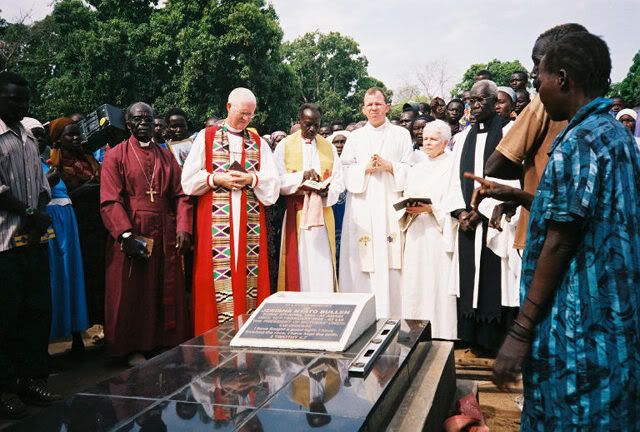 Standing at Mama Jarusa's grave. The man standing between Bishop Smith and I is the head bishop of the province ... he led the service (out of the American Book of Common Prayer).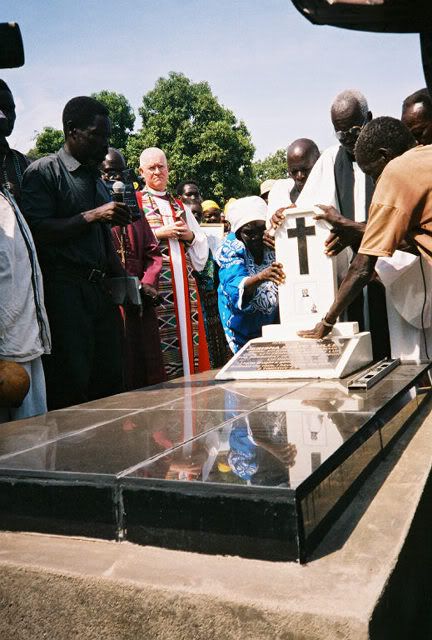 The cross is placed on Mama Jarusa's grave.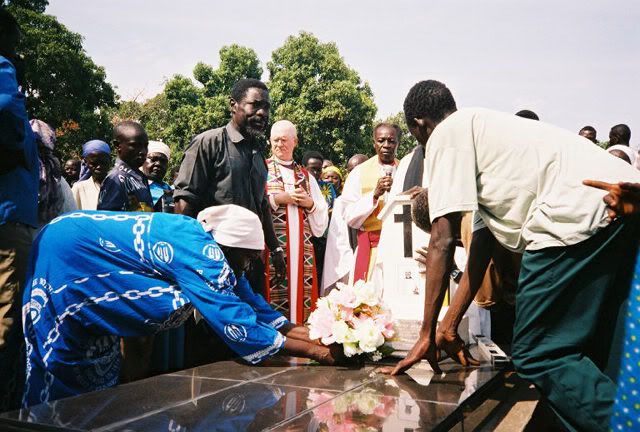 Final adjustments are made to the cross and flowers are placed on the grave.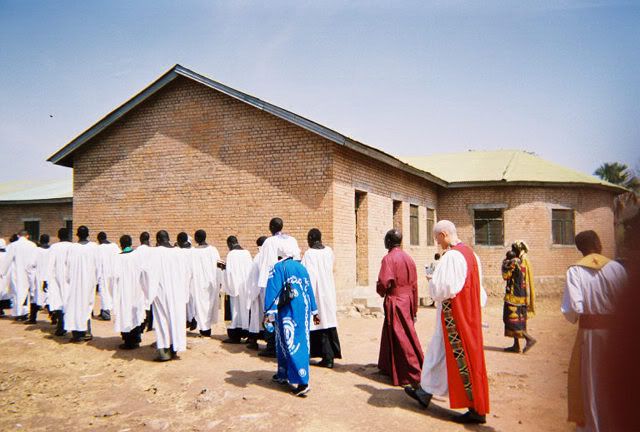 Procession into the Cathedral.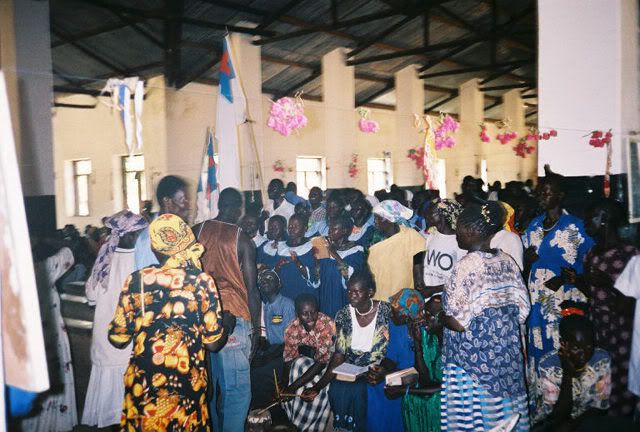 Singing during the offertory during the funeral Eucharist.
More to come. Thanks again to Lisa for the photos!
|
Mike
at
4/21/2005 12:52:00 AM