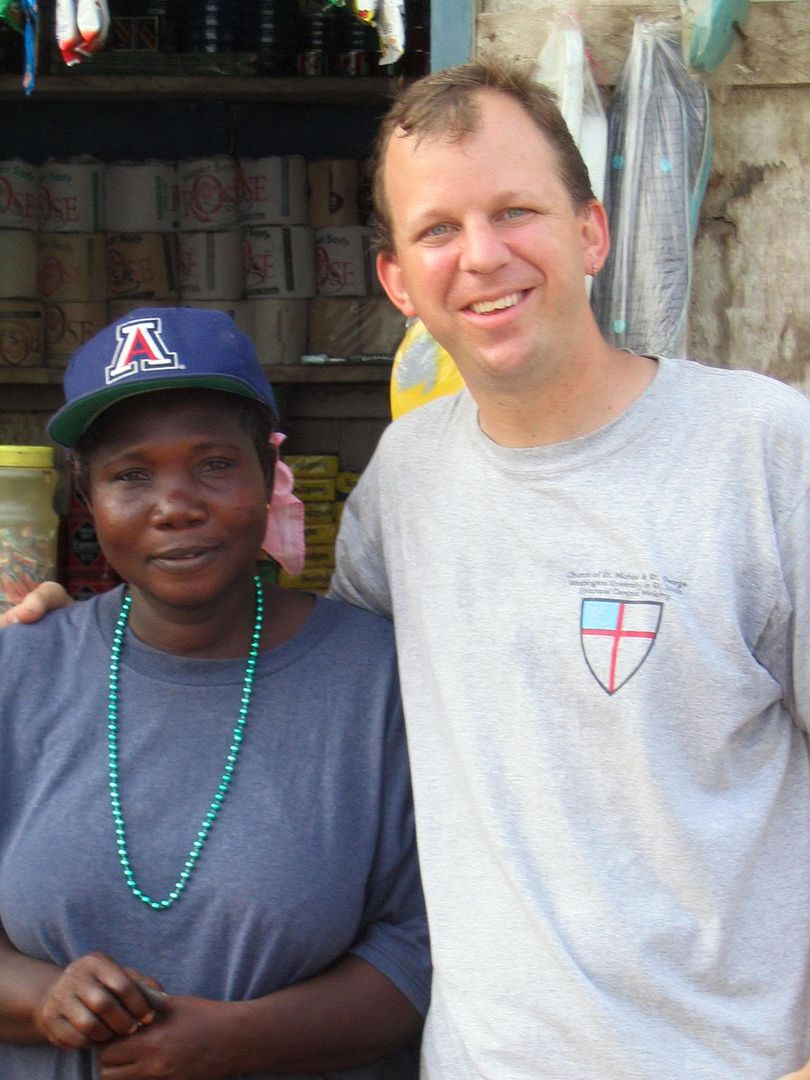 With Ya, my Ga tutor in Mallam
The Rev. Mike Kinman
Executive Director
Episcopalians for Global Reconciliation
Age: 38


Check out Forsyth School ...
where Robin teaches and
the boys attend.
Since you're already blowing time surfing,
why not do some cool stuff
The Lynching of Iraq
Excellent op-ed piece in the Boston Globe yesterday by James Carroll. To get the whole thing you have to register with the Globe website -- but it's free and worth it to read this piece.
THE HANGING of Saddam Hussein Dec. 30 offered a view into the grotesque reality of what America has sponsored in Iraq, and what Americans saw should inform their response to President Bush's escalation of the war.

The deposed tyrant was mercilessly taunted. As he stood on the threshold of the afterlife and was told to go to hell, the world witnessed a chilling elevation of the ancient curse, making an absolute villain an object of pity.

And then, in chanting the name of Moqtada al-Sadr, whose family had been a particular target of Hussein's his executioners made clear that the execution was an act of tribal revenge, not of national restoration, much less justice. It was a lynching. This Shi'ite brutality is guaranteed to spawn Sunni savagery. Iraq itself is hell.

Officials of the United States, from military commanders in Baghdad to members of the Bush administration in Washington, sought to distance themselves from the bedlam, but they are essential to what happened at the last moments of Saddam's life. Decorum would have been the main note of his death if Americans had managed it, but the execution would have been no less an act of false justice.

The harsh fact is that the Shi'ite dominated government of Nouri al-Maliki, in its contemptible treatment of a man about to die, laid bare the dark truth of Bush's war. This is what revenge looks like, and revenge (not weapons of mass destruction, not democracy) drove the initial US attack on Saddam Hussein every bit as much as it snuffed out his life at the end. The hooded executioners took their cue from George W. Bush.

And why should they not have? Let's remember who this man is. As governor of Texas, he presided over the executions of 152 people, including the first woman put to death in Texas in a century. Her name was Karla Faye Tucker. Bush's response to the world-wide plea raised in her behalf was an astounding display of cruelty, a mocking imitation of the woman begging not to be killed.

Bush rejected appeals for clemency in every death penalty case that came before him. The Texas death chamber, with its lethal injection gurney, is a place of decorum. And savagery. That executions defined the main public distinction that Bush brought to the US presidency sums up the national disgrace, while suggesting also how little surprise there should be that America is presided over now by an

executioner-in-chief.
Read the rest here.
|
Mike
at
1/09/2007 03:17:00 PM
Subscribe in a reader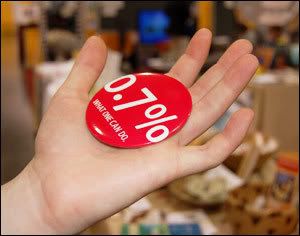 Episcopalians for
Global Reconciliation
EGR is an organization resourcing a grassroots movement of spiritual transformation in the Episcopal Church to end extreme poverty on this planet.

The structure for this movement is the Millennium Development Goals -- 8 goals committed to by all member nations of the UN and a unique partnership of governments and civil society to:

*End extreme poverty
*Achieve universal
primary education
*Promote gender equalty
*Improve maternal health
*Reverse the spread of HIV/AIDS
*Promote environmental sustainability
*Build a global partnership for development

EGR resources and connects the church to embrace what one person, one congregation, one diocese and one church can do to make this mission of global reconciliation happen.

Want to find out more ... check our our website at www.e4gr.org.


"Christ's example is being demeaned by the church if they ignore the new leprosy, which is AIDS. The church is the sleeping giant here. If it wakes up to what's really going on in the rest of the world, it has a real role to play. If it doesn't, it will be irrelevant."
- Bono




What I'm Reading


Team of Rivals: The Political Genius of Abraham Lincoln
by Doris Kearns Goodwin